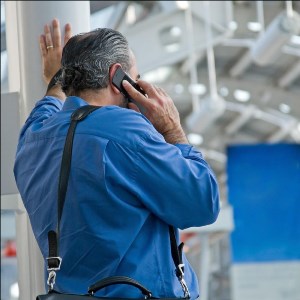 We all want to feel relaxed and comfortable when traveling. However, the reality is that air travel can increase stress levels and wear you down before you even get to your destination. Travel can be unpredictable with flight delays, cancellations and long lines that can leave the most even tempered and calm person ready to blow their top from frustration. Fortunately, there are some clever travel hacks to make your travel a more cost effective and manageable experience. From packing tips to booking tricks, here are 10 clever travel hacks that all business travelers should know.
TSA Pre-check or Global Pass
This is the number one must-do travel hack for all executives and business travelers.  You will save precious time and won't have to wait on long security and check in lines. You can forgo removing your shoes and other clothing items as well. Learn more about TSA pre-check and apply online here. For the Global Pass go to http://usa.immigrationvisaforms.com/travel/global-entry-pass. If you have an American Express Platinum Card you will be reimbursed the $100.00 fee after it is charged.
Clear cookies on your browser/ Enable private Browsing
When booking flights and hotels online enable private browsing. Travel sites often track your visits and will raise the price simply because you've visited before. Clearing cookies on your browser will also help remedy this situation.
Book flights with non-US Airlines if possible
Want a more amenities in flight? Non-US airlines tend to have better in-flight amenities such as meals and specialty drinks. They also tend to pamper their passengers a little bit more with hot towels, pillows and blankets should you want to get a bit cozy.
Book Two One-way flights
You may have to do a little homework on this, but sometimes when booking two separate tickets from two different airlines can get you better pricing than booking round trip. Some websites such as Kayak already have this feature built into their site, but it doesn't hurt to browse the airline websites on your own to make sure you are really getting the best deal out there.
Book your flight from another Country
No, you don't have to fly to another country to book a cheaper flight. But you can get there on the web! For example, you can use Expedia.co.jp which is the Japanese version of Expedia.com. By booking through their Japanese site, you will get a lower price for the same ticket. When booking this way, you will need a currency converter on hand so you can understand the price in US dollars.
Download your airline's app
Every airline pretty much has an app that you can have handy on your smartphone. This can give you important alerts and other information such as flight delays. These apps are pretty convenient as you have easy access to your flight information and itinerary. Most airline apps also offer options to book flights, check-in, get boarding passes, as well as viewing in-flight movie choices.
Have a toiletry bag "Ready to go"
There's no need for pouring shampoos into small bottles. Order samples of your favorite brands in toiletries and have a Ziploc bag prepared ahead of time so you just can pack it and go. You can also get sample sizes at your local drug store. Bed Bath and Beyond has a great selection of travel size and sample size products as well.
Get in-flight meals faster
You may have to order a special meal in advance when you book your flight but you will thank yourself when you get on that plane and you're hungry and don't want to wait. With all the craziness in getting to the airport, sometimes we don't eat the way we should. If you order a special meal such as vegan or kosher, you are more likely to get your dish faster than everyone else.
Pack light and tight
When packing roll your clothes rather than fold them to get the most out of your suitcase space. Rolling also prevents wrinkling. Utilize every nook and cranny when you pack. Put your socks and undergarments in your shoes. Throw in a few dryer sheets as well to keep your clothes smelling fresh and clean.
Just lounge around
You don't have to be a frequent flyer or first class traveler to get into an airport lounge. Most lounges offer a 1 day pass for a nominal fee even if you have an economy class ticket. This can be well worth it if you need someplace quiet to get work done or if you simply just want to get away from the hustle and bustle of the airport. You can grab a cocktail, have a good meal, take a shower to freshen up or even get a spa treatment before your flight.
We wish everyone stress free and happy travels!