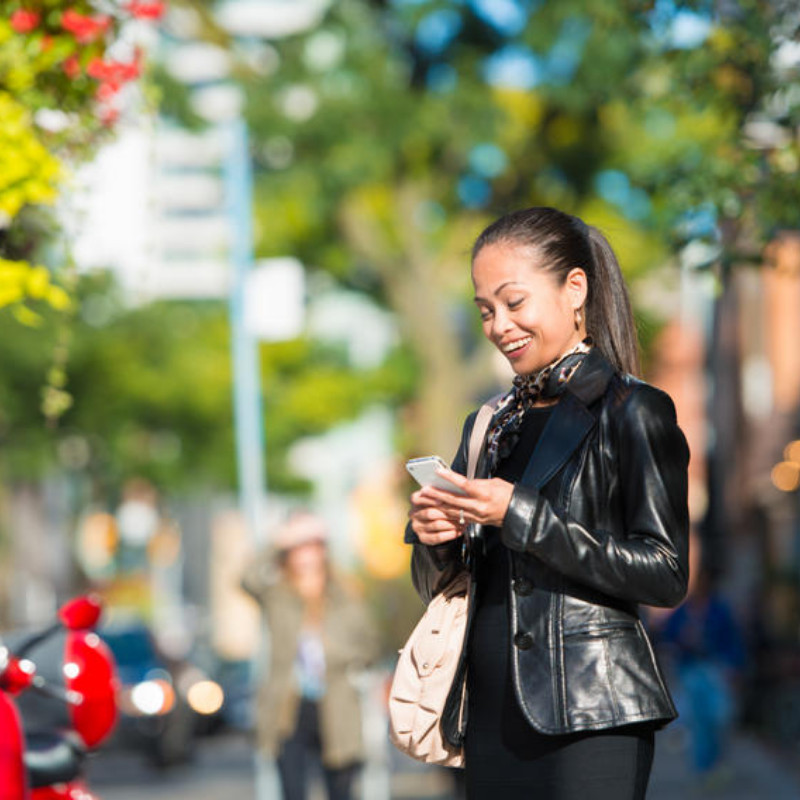 Whether you are flying for business or pleasure, there may be a lot of information you need on hand while at the airport such as flight details, hotel arrangements, car service information and more. Fumbling with papers and remembering all this information can be an arduous task. So why not make technology your best friend? Have smartphone, will travel! From organizing paperwork to finding an airport lounge and the best places to eat, we present these five apps that can ease your business travel into a stress free and well prepared trip ahead and back.
Evernote
Evernote is a great all in one planner and organizer app where you can keep ideas, notes, pictures and more. You can save a to-do list, set reminders and clip articles from your browser.  You can also sync business cards into your contacts as well as forward your airline itinerary emails to your Evernote account. There's even a feature called "Work Chat" where you can share documents and ideas with your co-workers.
LoungeBuddy
Flight delay? No problem, because this app will surely remedy your unfortunate situation.  You don't necessarily have to be a frequent flyer to gain access to an airport lounge. Many airport lounges offer a one-time access fee where you can enjoy a wide variety of amenities.  Whether you need to get work done or just want to relax and have a drink, lounge buddy can locate which airport lounges you have access to. Get a tour of your lounge through the app as well.
MileBlaster
This is a must-have app for those who want to make the most of their frequent flyer miles. Not only can you track your frequent flyer miles, you can also set alerts from 1 week to 6 months before they expire so you don't lose them. Calculate your air miles for any loyalty program for any flight. By keeping a close eye on your miles, you can get to elite status faster. Check out their blog on their website. They offer some great tips and tricks for optimizing frequent flyer miles.
Flight+
Flight+ is a really cool app that tracks all flights in real-time all over the world. It's sleek and user-friendly interface maps the route and details the flight's position. You can also get information such as actual departure and arrival time, temperatures in both departure and arrival cities as well as terminal and gate information. There's also an option to save your favorite airline carriers into one list for easy access.
Find.Eat.Drink
What's travel without knowing where the best places are to eat and to have a cocktail? Who better to give recommendations on where to eat and drink than well-known chefs, bartenders and restaurateurs alike! Eat where the culinary professionals do.  Find.Eat.Drink will lead you to the best bars, restaurants, grocers and coffee shops anywhere in the world.
To download any of the above apps, just follow the link on each. Happy and safe travels everyone!