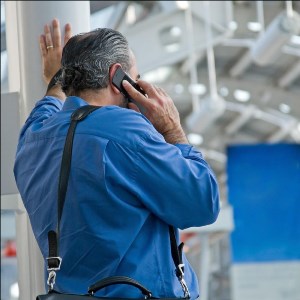 If you have been summoned to fly out for a one-day business trip, you already know that it's going to be a long day ahead. Let the battle begin with traffic to the airport, check-in lines and security lines. By the time you get to your gate and board your plane, you just want to rest easy and enjoy the ride. To stay comfortable during your flight, be prepared with these ten essential items that are sure to keep you relaxed, looking fresh and feeling great for your meetings ahead!
Baby wipes
Baby wipes were one of the best inventions ever. There are so many uses for baby wipes that don't even have anything to do with babies. Use them to get out coffee, tea or makeup stains. It works wonders for deodorant marks on your clothing as well. Easily clean fingerprints and dirt off your tablet screen without scratching or damaging it.
Facial Wipes and Facial Moisturizer
The air in a plane cabin can be a bit stagnant. The not-so-fresh air can make you feel tired, and your skin look dull. Refresh with facial wipes, and then follow up with your favorite trial size moisturizer. For the ladies, if you are wearing makeup, sometimes foundation can settle and look a bit cakey and dry. Facial wipes are great for this situation because you can wipe off and reapply your foundation for a fresher look.
Travel Pillow
Unless you are traveling first class, your headrest may not provide ideal comfort. Investing in a good travel pillow will make your flight more comfortable with support to your head and neck. Since you won't have to toss and turn in your seat to find a relaxed position, a travel pillow will help you leave your flight refreshed and without neck and back pain.
Socks
After waiting in lines and walking through the airport terminal, your feet can feel sore and tired. Having a pair of socks on hand will alleviate the stress on your feet and keep them unrestricted for optimal comfort.
Granola bars or energy bars
You may not know when the next time you will be able to eat, so be sure to pack a few granola bars or energy bars for when you are feeling hungry. Snacks on the plane usually aren't very nutritious and may not be enough to hold you over until you land. This snack will also keep your energy level up and avoid fatigue.
Headphones or Ear Buds
Watch your favorite programs on board the plane if a TV is provided as an amenity. Listen to your music playlist or audio book. Not only will this pass the time in flight, listening to music or a book will help you to feel relaxed.
Sleep mask
It's well known that a nap is a good way to get energized. If you plan on taking a nap on the plane, a sleep mask will block out light and get you to sleep faster. Wake up restored and raring to go!
Moisturizing Lip Balm
Being on a plane can make your lips feel dry and dehydrated. Using a lip balm such as Chapstick or Burt's Bees can keep your lips moisturized and prevent cracking. Keep re-applying as needed.
Emergen-C
Since the cabin air is not the best, it can be a breeding ground for bacteria. The last thing you need is to get sick, so you can purchase a bottle of water after you get through security check and add a packet of Emergen-C. They also have chewable tablets if you prefer. Since it's packed with vitamins and antioxidants, it will help boost your immune system and keep you healthy and ready for your day ahead!
We hope these tips will make your next flight more enjoyable. Happy travels everyone!