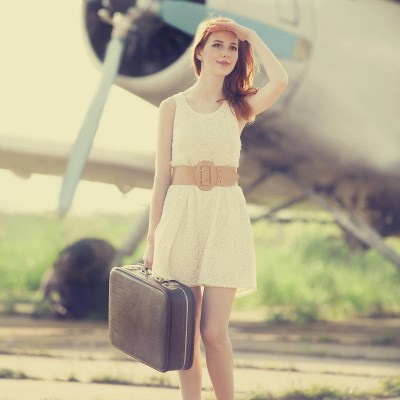 Traveling for business may not always be fun, but there are some fun and useful little travel gadgets that you may want to consider bringing along that won't put a hole in your pocket. From refillable toothpaste tubes to portable chargers, this list we put together using Amazon** will make you ask yourself why you didn't think of these things in the first place? Here are 5 travel gadgets that will make your business trip a little bit easier.
Toothpaste 2 Go Starter Pack – $12.99
Instead of wasting money on travel-sized toothpaste, the Toothpaste to Go Starter pack has everything you need including a travel-size refillable tube and adapter. All you have to do is just extract your toothpaste into the tube and your done! No more throwing away half-used travel tubes!
Gopromate Monopod (Selfie Stick) – $5.49
Take your best selfie with the Gopromate Monopod. This selfie stick fits most smartphones and the stick is extendable so you can take your pictures up close or far away. Great for company employee group pictures while at conferences or corporate functions. It retracts for easy packing.
Anker Portable Charger – $10.99
Sometimes during travel charging can be an issue because we use our devices so much. Hook up your phone or tablet to the Anker portable charger and you will always have enough juice to make sure you are able to take those important calls and respond to urgent emails. It's about the size of a lipstick tube, but packs a good punch with fast charging technology.
Ensign Peak Hanging Toiletry Bag – $6.05
Pack all your toiletry essentials in this handy hanging bag. Made of durable 70 denier nylon and has 2 main compartments. Plenty of room to fit everything you need. There are a variety of colors to choose from!
Eagle Creek Pack-It Compression Sac Set – $10
We probably saved the best gadget for last. You know packing can be challenging when trying to fit a multitude of items in your suitcase. The Eagle Creek Pack-It Compression Sac set will compress your clothes and will keep them neat and orderly. This set is for the large sized bags and reduces volume up to 80%.
To purchase any of the items above, simply click on the links. Happy and safe travels everyone!
**Amazon pricing of products listed shown above as of 2/4/15. Amazon prices may fluctuate.